GOLDENDOODLES
We Love Golden Doodles
All our Goldendoodles have been adopted
Goldendoodles are best known for their
intelligence and easy-going nature.
Great with children
Goldendoodles with AKC heritage
Low to no shedding.
Their disposition is easy-going, are easy to train and anxious to please.
The Goldendoodle coat is usually shaggy and wavy
and will change often before they have shed their
puppy coat. (about one year). Their coat also requires brushing.

With positive reinforcement, the Goldendoodle is easy to train.
They enjoy swimming, indoor and outdoor play.
Our Puppies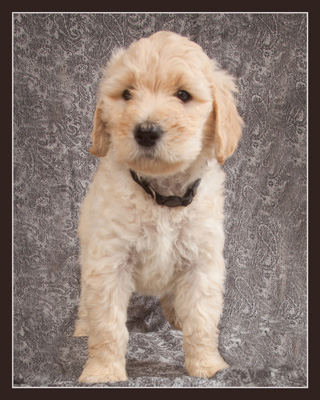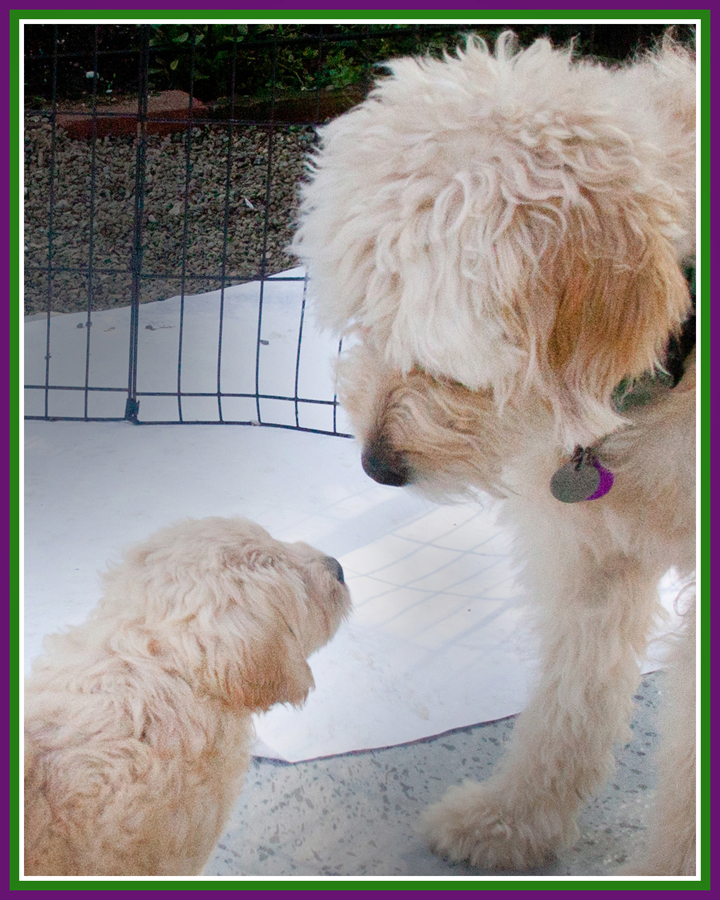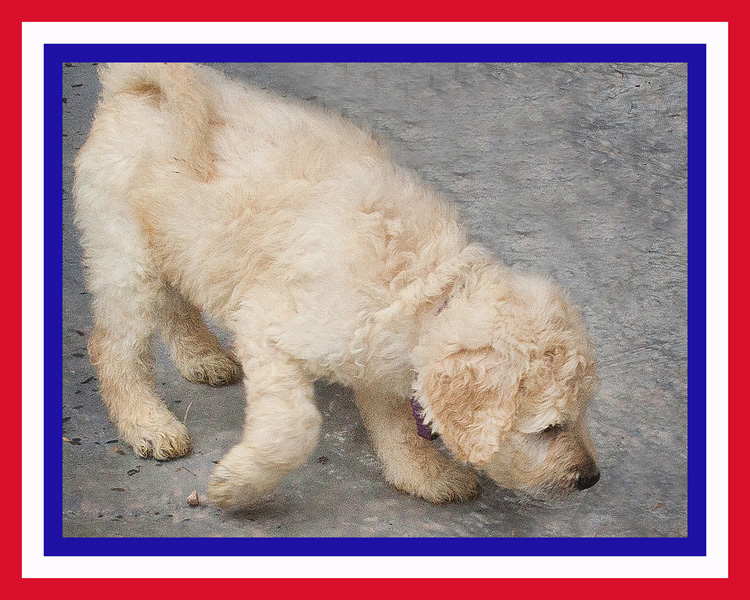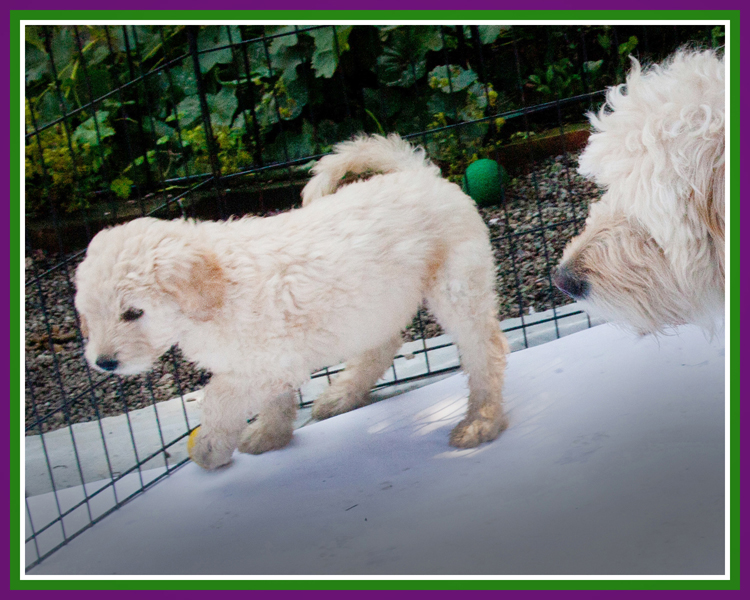 We have placed our puppies in homes
where they are loved and cared for
as a member of their family.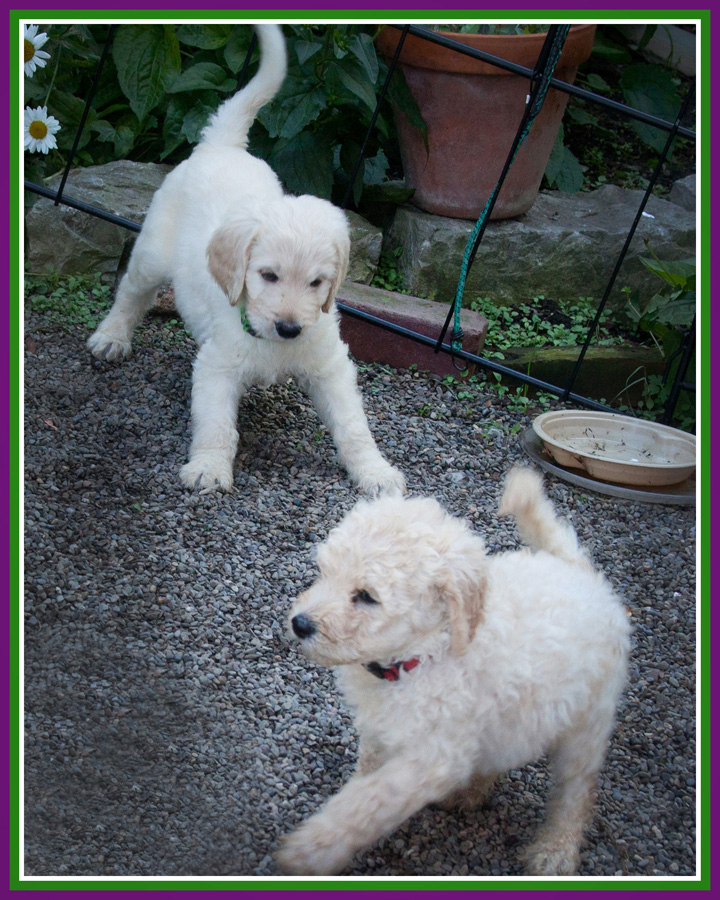 They are bred for the desirable coat characteristics
and for excellent easy-going nature and intelligence.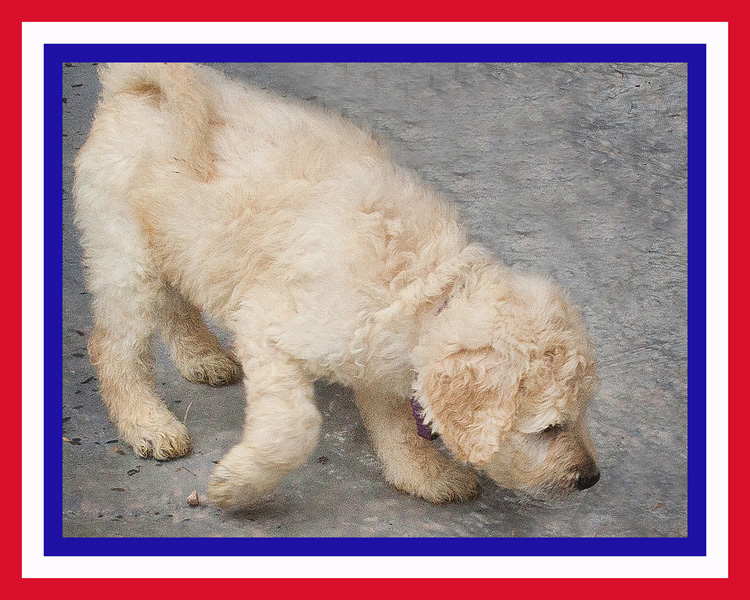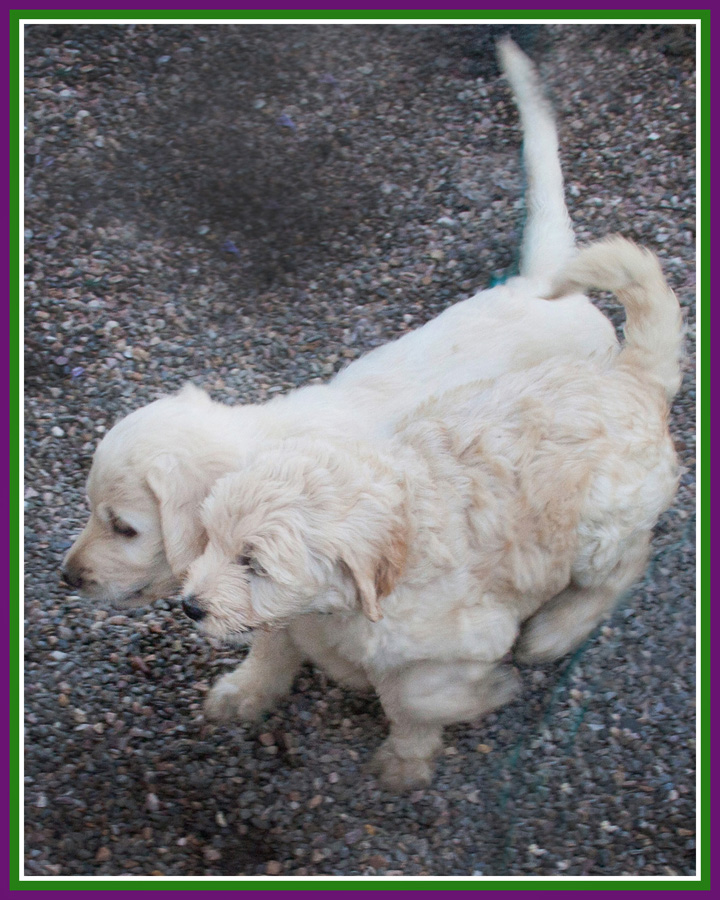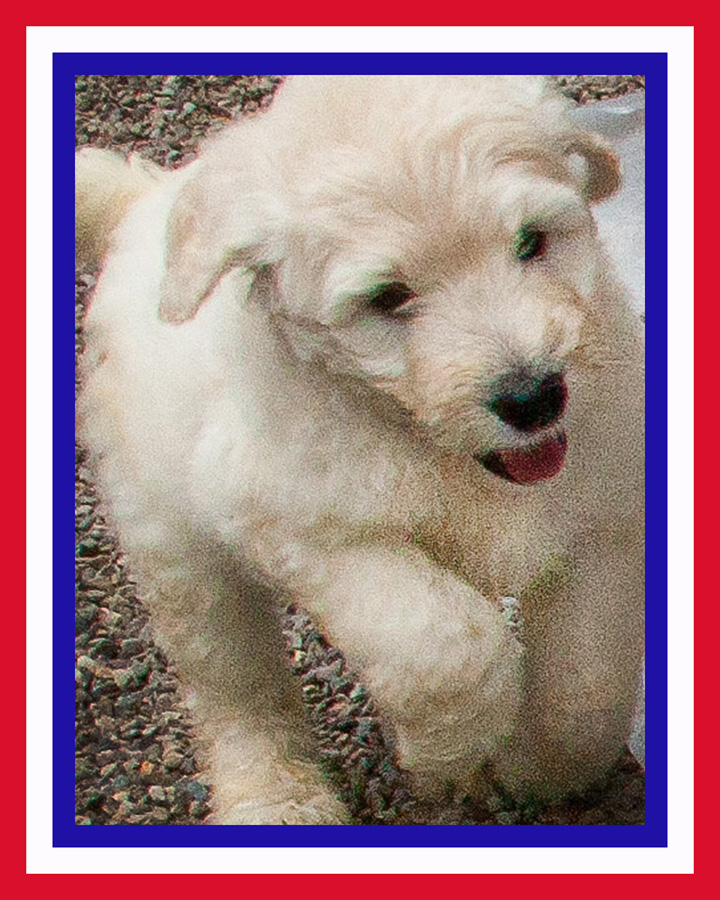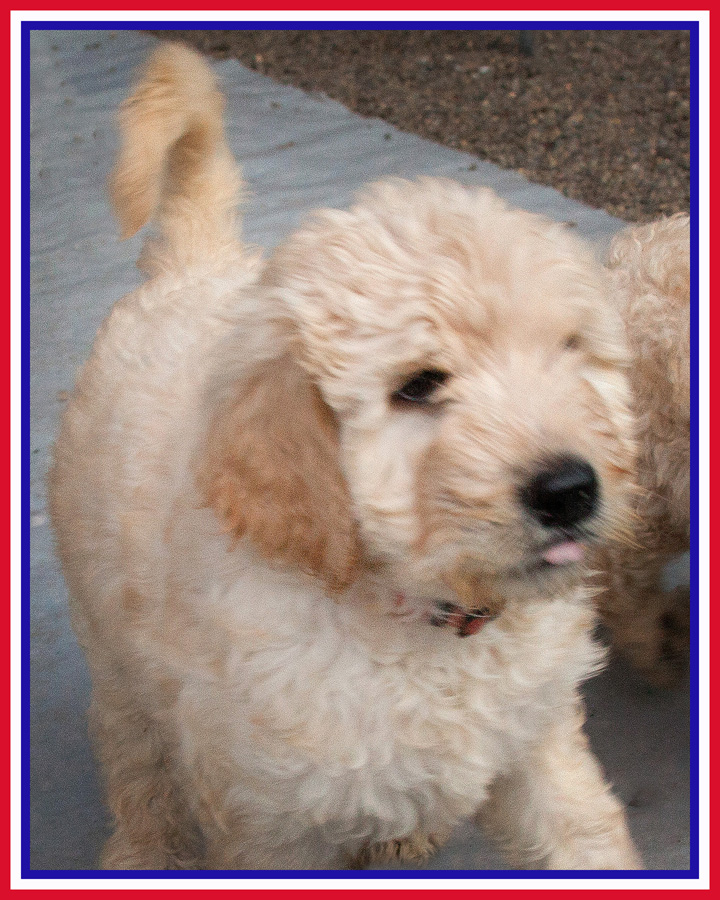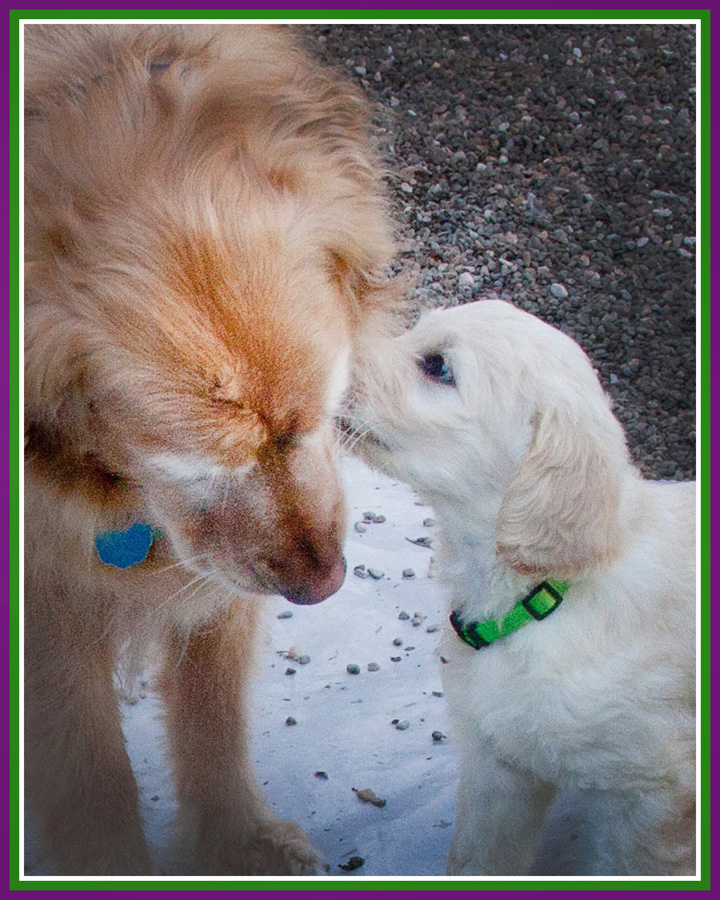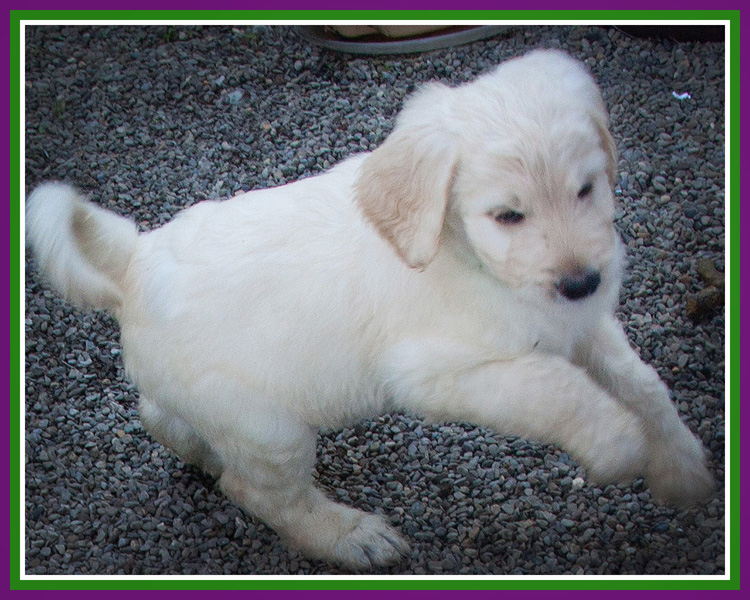 We do not expect more litters of Goldendoodles